Time has changed. Now there are many opportunities to make money.
One of them is through blogging.
Blogging is not only a platform for venturing and sharing information. Now, this is considered to be one of the most profitable online businesses.
However, you need to build your blog from the ground up. It starts with developing a solid content strategy.
This allows you to publish content with the help of various monetization techniques. Doing this helps generate income that can match the salary of any full-time job.
In this post, you will learn how to set blog goals that you can achieve in a period. Doing so allows you to be responsible for your progress and take steps from time to time.
Also Read: 14 Reasons Why Your Business Must Have Its Own Website
Start with long-term goals
Starting with your long-term goals increases your success rate because you are still filled with energy. Long-term goals are usually more difficult to achieve, so it's best to start working early.
You can also work to smaller goals after you start with this. Your weekly and daily goals are a small stepping stone towards your long-term goals. So, start from building a strong foundation for success.
Think about what you want from your blog. Don't limit the time to your goals. Be patient because they will be reached at the right time.
Examples of long-term goals generate $3,000 per month from your blog. Or maybe get 5,000 followers on Twitter and Facebook. You might also want to publish e-books every week.
The long term can be as small as you want. Don't worry if you set "impossible" goals. It's better to have a very high goal so that it won't hurt much if you fail. Instead of setting moderate goals where failure becomes a disaster.
Annual goals
Focus on annual achievements after you know what you want for your blog. Your first year is more about managing you. You will then build your blog to achieve long-term goals in the years to come.
An example of the first year is to have a fully developed web design or write one post every day. You can also work to get 10,000 email customers. Or maybe get 1 million of your first visitors. Getting 100,000 followers on your blog's Facebook and Twitter pages is also a good idea.
Blog monetization must also be done in the first year because this is the blood of your life.
Also Read: Maximizing the Use of Hashtags on Social Media
Monthly goals
Your monthly goals are a stepping stone towards your annual goals. Think about what to do every month to achieve your goals for this year. An example is completing one chapter each month to complete your e-book at the end of the year.
If you plan to publish a 100-page e-book, write about 8 pages every month. You can also exchange ideas about how you can reach 5,000 followers on Facebook and Twitter. Do you have a social media contest every month?
Or maybe think of other ways to make money with your blog. Implementing a new monetization strategy every month is also a good idea.
Weekly goals
The weekly goals is a smaller version of your monthly target. However, they still point you in the right direction. Do something every week to reach your monthly goals. A good example is sending your blog's best articles for a week to your email list customers.
You can also have different homepage ads every week. Analyze your monthly goals and think about things you can do every week to make it happen.
Daily Goals
The old saying, "An apple a day keeps the doctor away." Can be applied to blogging. You need to do the right thing on your blog every day to avoid problems. Know what to do for the day and plan how you will end it.
Of course, you have to sit in front of your computer and write a blog post. That's good, but not all the time because you might put all your efforts in the wrong place. Have variations in your daily tasks.
Don't just write. Try in other fields such as your social media campaigns and email bulletins. You might also want to watch tutorial videos about blogging every day to improve your technical skills.
Review your goals regularly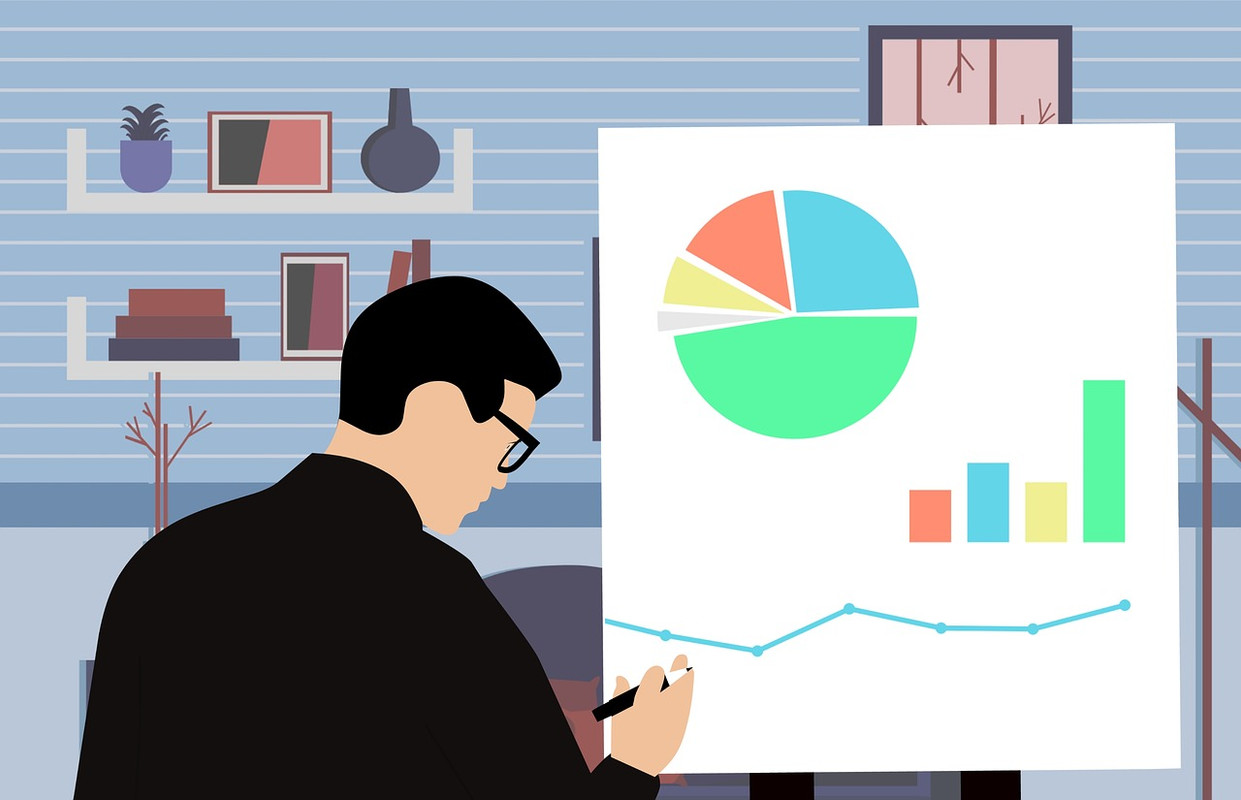 Try to reach all of your goals together. But not to the point of worrying about everything. Consistency is the key to a successful blog. Regularly reviewing your goals will lead you in the right direction. There is nothing wrong with dreaming big, as long as you remain humble.
Making money with your blog is extraordinary, but don't let it get into your head. What's important is to continue to improve and find ways to improve your blog.
Never be satisfied and complacent
—
always stay hungry!