Google AdSense is the main source of income for many websites and bloggers and makes it a source for making good money from year to year.
But now AdSense income is no longer satisfying the content creators.
Lots of website and blog owners' income dropped dramatically even after their website visitors increased.
Especially now that YouTube also uses Google AdSense where there are so many new YouTubers popping up and that causes advertisers to switch to placing their ads on YouTube and website owners who rely on writing content earn less because of the advertising costs that are shared.
If you are also one of those who face the problem of decreasing AdSense earnings.
It is time to change the way you produce and adopt new ways to get better than just relying on revenue from Google AdSense alone.
There may be many reasons why AdSense earnings go down.
What I found is that there are two main reasons responsible for low AdSense earnings.
First - People Know AdSense Ads
: Google AdSense is very old and millions of websites have used AdSense and now people recognize AdSense ads and avoid clicking on these ads. Because of this, many websites get very few clicks and the value of clicks is also getting lower every day. Low clicks means low income.
Second - Google AdSense Sharing
: As you know, Google never tells the percentage of sharing with publishers and therefore you play games that are not clear. When I advertise on Google AdWords, I find that for some niches having a very high minimum cost per click and when as an AdSense publisher I get clicks on the same niche I find the CPC very low compared to what Google asks. Yes, I know the cost of advertising on Google is always high compared to advertising on the publisher's website, but there is still no comparison between Google's costs and what Google pays. Google may share a very small percentage with publishers and therefore AdSense earnings go down.
Apart from the two reasons above, there are many other reasons that depend on one website to another website and I will not be too deep in finding this out.
Finally the next question arises, how to increase income from my website?
After a few years I felt dissatisfied with AdSense earnings and started looking for different sources to increase my income
And after much learning I only found one great solution that I have been doing for a long time but not as serious as it is now.
And the solution to increasing my income is Affiliate Marketing.
Also Read: 6 Challenges that All New Businessmen Must Handle
Affiliate Marketing is the Best Alternative to AdSense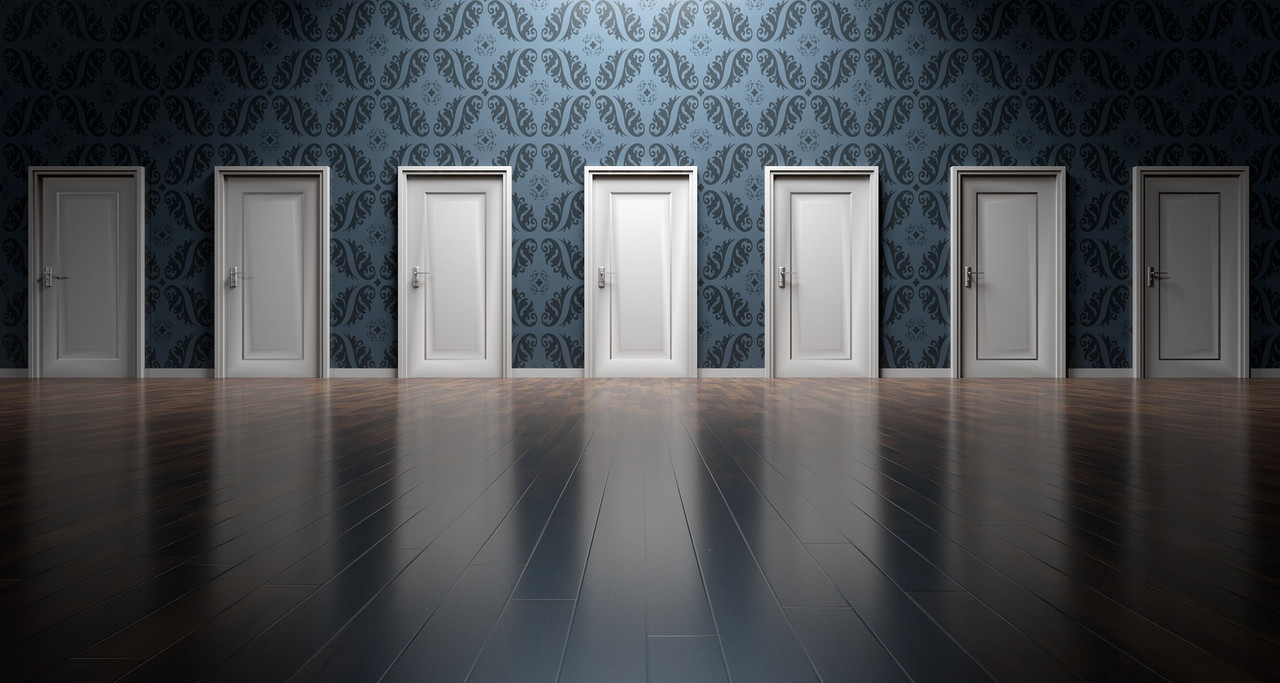 pixabay.com | Arek Socha
Many of you may be aware of affiliate marketing and may make a lot of money, but many website owners have never found attractive affiliate marketing because some time does not provide instant results.
For those who don't know much about affiliate marketing here is a brief review of affiliate marketing.
Affiliate marketing is selling other people's products or services and getting commissions from those sales.
When you start affiliate marketing, you will get a unique referral URL that will record where you sent visitors to other websites and the visitors you have sent buy something from that site so you get a commission.
The commission is usually in a certain percentage or in a fixed amount that has been determined.
Affiliate marketing can be done by joining an affiliate network that offers many advertisers who want to sell their products and services and some companies offer affiliate programs directly from their website.
There are various types of affiliate programs such as Cost per Sales (CPS), Cost per action (CPA) etc.
That pay you based on a sales base or basis of actions such as when visitors register for free on advertiser websites etc.
You can promote affiliate products by displaying banner ads and writing reviews about the product or service and placing a link on your article.
How Affiliate Marketing Can Be Better Than AdSense?
Many webmasters do not consider affiliate marketing attractive compared to AdSense because every day you can check your AdSense earnings.
But affiliate marketing may not help you make money online instantly every day.
You might even find income that doesn't increase from day to day and ends with a feeling of disappointment.
But if you focus on affiliate marketing and take your time to find a good product, then there will be times when you will say that this is a great way to make money.
With Affiliate Marketing you can generate by selling other people's products and you can get as much as 50% commission and some affiliate programs offer more.
If you can only make one sale per day from a product that offers $20 per sale then you can make $600 per month from a single affiliate program.
Now consider whether you can generate more than one sale per day or promote more affiliate products from your website.
Your income depends on the traffic of your website and how your content can influence visitors to buy the product.
Also Read: 6 Reasons Your Content Is Not Shared
When Affiliate Marketing Doesn't Work
pixabay.com | Myriams-Fotos
If you've tried affiliate marketing before and it doesn't work, have you ever thought why it didn't work for you?
This is a common problem for many webmasters that they are not successful in affiliate marketing anymore because there are many reasons.
Choosing the wrong product or service
- Many affiliate marketers choose products or services for sale that are not related to the niche of their website.
Now think of it like this if AdSense ads start displaying ads that are not relevant to your topic, so people will most likely not click on that ad, it's like how you hope you can sell products that are not related to your niche.
When visitors land on your web page, they are interested in the topic, not a different topic and if you are going to show a product or service that is related to that topic, then they might be interested in that product and buy it so you get an affiliate commission.
Just Thinking About High Commissions
- Now you have chosen products that are related to your niche but whether you are considering the quality of the product or just choosing a higher commission product.
This is another common reason when affiliates choose products with high pay but don't focus on product quality.
Try to promote products that are popular or quality that can convince visitors and they are satisfied with the product purchased from your reference.
Write a review without using a product
- When you write a review of a product, people expect an honest opinion not a review that just says buying this product.
Many affiliate marketers write reviews by reading other people's reviews and only say good points from the product.
This is not a good review, always try to use a product or service before promoting it and write good and bad things about the product in your review objectively.
In this way visitors will trust you and can make the right decision to buy the product.
And Finally
Until now what I have learned about affiliate marketing can be the best alternative for AdSense but it takes time and expects good knowledge about affiliate marketing.
Don't just jump into affiliate marketing in a hurry.
Do research like the product sold on your website and try to learn as much as possible about affiliate marketing because if you study it well, affiliate marketing can help you make more than AdSense.
And you can combine the two so that your income is obtained from several sources.